Today it was a little cold and rainy here in South Florida. As a matter of fact, this whole week has been unusually cold with the low's in the 40's at night! But, what seems like bad news in the weather department….is actually good news for seeing Florida's gentle giants, the manatees!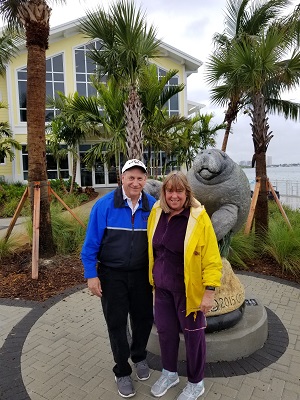 So, today we went to Florida Power & Light's Manatee Lagoon to see how many we could see! It was packed! The Manatee Lagoon is located right next to the FP&L plant in Riviera Beach.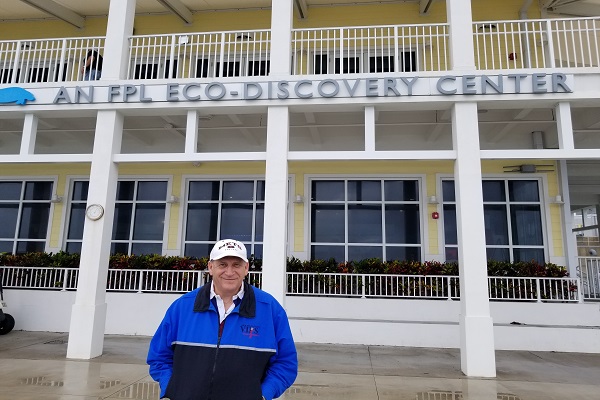 In Florida, manatee season begins November 15 and runs through March . Manatees migrate as the winter months arrive and are known to congregate in the warm-water discharges from the FP&L Power Plant. The most ideal manatee viewing opportunities at Manatee Lagoon occur when cooler temperatures are sustained over a period of two to three days with minimal cloud cover. BINGO! That was our weather this past week!
The gentle giants swim into to the lagoon from the Intracoastal waterway and they all huddle up next to the warm water discharge area from the power plant. There must have been 75 or more manatees there today, just floating around the lagoon enjoying the warm water.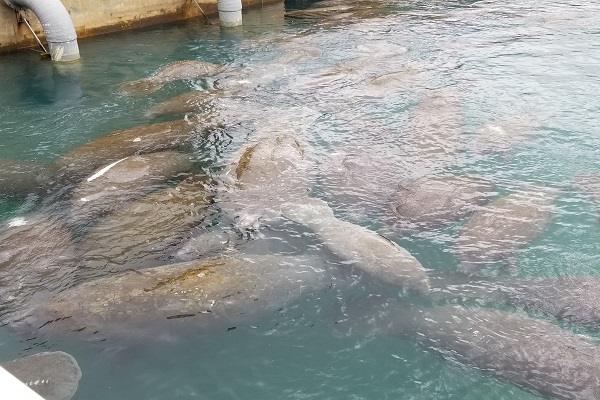 The majority of the manatees that we saw were adults, but we did see some baby calves, too.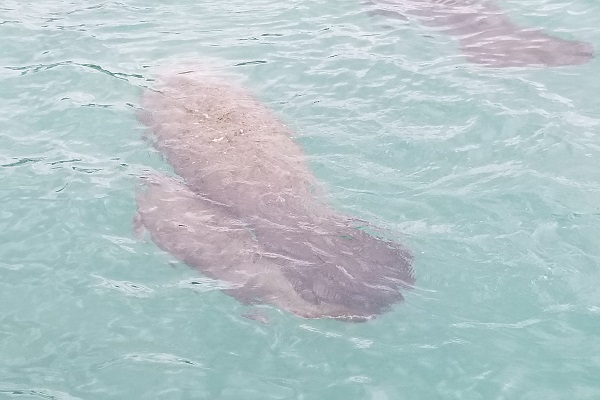 The baby manatees usually stay with their mothers for at least the first 2 years of life.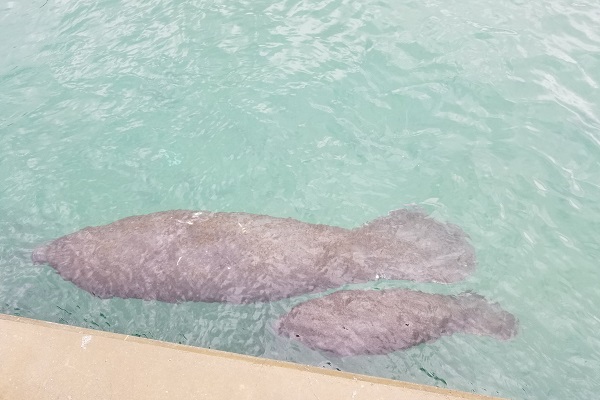 Manatees do not have any know predators, but they are very susceptible to being hit with the blades of the power boats in the Florida waters. I would say 90% of the manatees had at least one gash on their back from the blades, and the majority of the manatees had more than one cut!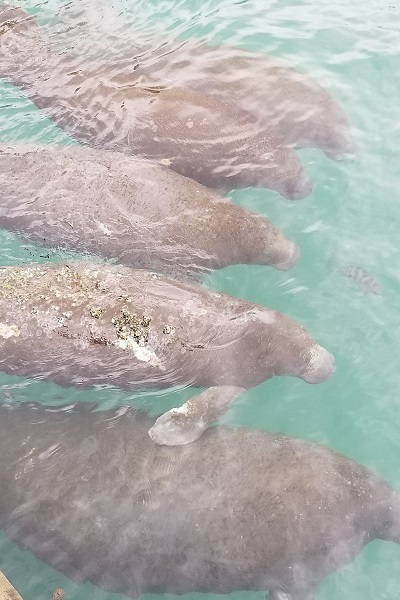 But, due to new laws regarding the boats, the manatee population has been recently down-listed from endangered to threatened. Currently, the population in Florida is estimated at more than 6,000; however, impacts from human activity, cold stress, red tide and habitat threats pose challenges to this peaceful mammal.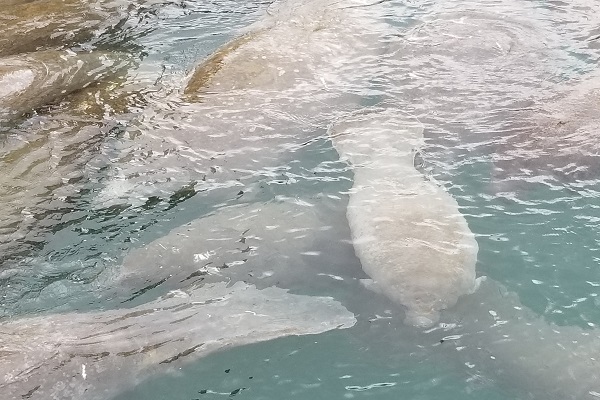 If you are looking for an amazing afternoon, be sure to go to the Manatee Lagoon–you will fall in love with the manatees. You will see that they are very slow moving creatures and they just float, while actually touching each other….just enjoying a lazy afternoon!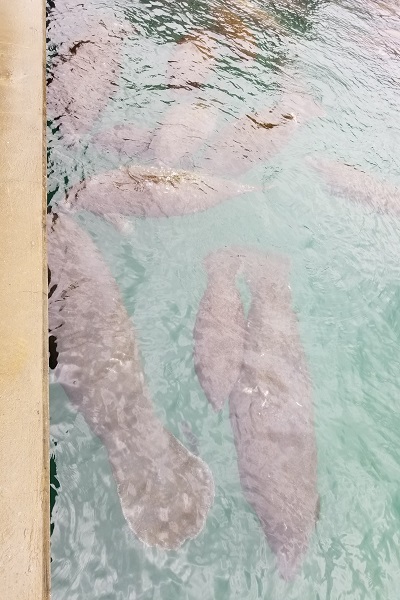 Here is their LIVE Manatee Webcam!
Manatee Cam
MANATEE LAGOON
6000 N. Flagler Drive West Palm Beach, FL
Open Tuesday through Sunday (closed Monday)
9:00a.m. to 4:00p.m.
Free admission and parking
Multi-functional education center
Two levels of exhibit and observation areas
Picnic area and pavilion
Gift store
Snacks and beverages available for purchase
Manatee webcam
American with Disabilities Act accessibility