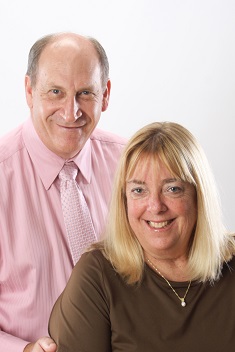 Donald and Maureen Gross are seasoned real estate professionals with Keller Williams Wellington and trusted members of the Palm Beach County community. With a combined 20+ years of experience, the Gross's have diligently worked together to support hundreds of individuals and families achieve their real estate aspirations for buying, selling, renting and investing in Palm Beach County residential real estate.
Donald and Maureen have built out one of the most trusted real estate teams in the industry in large part to their active participation within the community. 100% of their clients stem from friends, neighbors and the many respected community organizations they actively support. Donald has held executive positions with leading community organizations including the Rotary Club, Western Business Alliance and Wellington Historical Society. Likewise, Maureen has held various executive level memberships with organizations including the Wellington Women's Club, Palms West Community Foundation, the American Cancer Society (Western Communities) and Realtors Take the Runway.
Few real estate teams in South Florida are as well versed for the various neighborhoods, school districts and lifestyle's of Palm Beach County as Donald and Maureen Gross. Longstanding residents of the communities they serve, they continue sharing their passion for the lifestyle by helping identify clients real estate aspirations and expertly guiding them through each phase of the transaction with a level of professionalism and service rarely seen in the industry. If you're looking for a team of experts well versed in everything real estate for Palm Beach County, call Donald and Maureen Gross today at 561.723.8461 to discuss how they can transform your real estate dreams into reality.